10Tips must know when you choice
milling machine manufacturer from china
1. Distinguish between factories and foreign trade companies
Foreign trade companies are general agent for many factories of products at the same time, the price must be high, import from the factory directly there will be a lot of benefits, after sales, price technology and so on. Can you view more products pictures? if it is a foreign trade company, is likely to field of each product series images, shop decoration, site management level is different, so you can distinguish he is a foreign trade company or factory.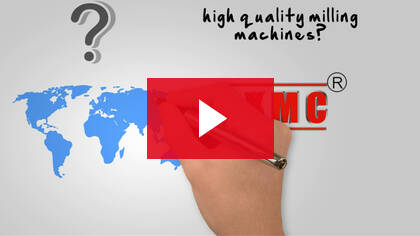 2. Choose according to origin
Machine tools have many professional production base in China, for example the tengzhou, known as the Chinese medium and small machine tools, accessories around the high quality, variety complete, workers in the assembly technology has a long history, the variety of machine tools is also very complete.
3. Choose according to export history
In China high quality milling machine is only allowed to export, good quality equipment needs a lot of quality inspection certificate. A factory has a long history of the export can reflect his strong company strength , product quality pass, you only need to simply ask export history can reflect the company's product quality, it's a good deal.
4. Check the related certificate
The improvement of the certificate of an enterprise is a reflection of his business level and direction. Ce certificate shows that he has export business in Europe, and to export to Europe in product quality pass, ISO certificate also need a very good product quality.
5. Check the corporate video
There is no doubt that the video of an enterprise in a certain extent is to show you around the company on the internet, what better than a video about the actual situation of a company?
6. Ask related accessories products manufacturing enterprises
For milling machine, can ask the casting is produced by which company, for example DXMC milling machine, the casting supplier is a listed company, whether from the quality of the product or company power is guaranteed, electrical appliances is china's famous brand, according to the customer to choose can use Siemens, schneider electric appliance and so on.

7. Ask the product security measures
A product's safety measures reflect a company's responsibility and humanistic care, but also the most important point. There is an old saying in china: security responsibility over the mountain.
8. The company's customer feedback
As the company's service history, old customer evaluation is one of the most important, from which we can see what products performance after long time use, and how did this company service.
9. After service range
Determine the after-sale guarantee time of factory, service scope, solve the trouble back at home
10. Service attitude
Mainly account manager to communicate with you, to see if his head, whether feedback information in a timely manner. Many times we buy products not believe products but person.